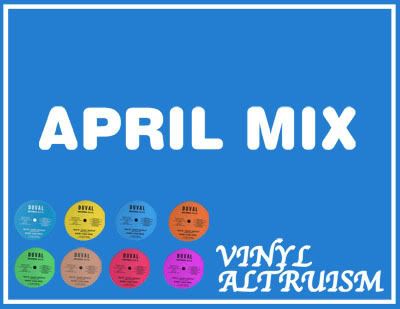 a mix submitted to dan zacks' page, waxingdeep.org - this is a groovy mix concocted early on a rare overcast morning. starts off soulful and creeps into some wake up boogie. i may have edited some of the tunes for a smootherer ride to meet w/Dan's radio format.
APRIL MIX
family underground "living for the love of you"
shaker "since we're not together"
zodiac "i miss you"
hollies "draggin my heels"
lions and tigers and shit
al johnson "i've got my second wind"
steve abdul khan "got to have your loving"
new world generation "feelin good"
willow band "willow man"
tommy mcgee "now that i have you"
walter linley & star band "please show up"
maxx traxx "don't touch it"
kenix "no one like you"
sun palace "rude movements"
universe city "can you get down"
el shobey "never miss what you got"